About Dr. Barrack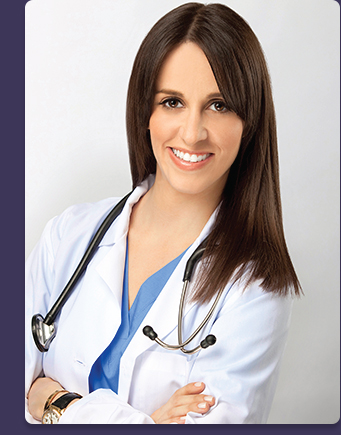 Dr. Rachel Barrack is a doctor of veterinary medicine, certified veterinary acupuncturist, and certified veterinary Chinese herbalist. While she has extensive training and experience in western medicine, her technique is rooted in ancient Chinese healing arts.
Dr. Barrack has worked in environments ranging from small animal clinics to animal shelters to wildlife conservation centers. Most recently, she worked at Belmont and Aqueduct Racetracks both in private practice and as a regulatory veterinarian and racing official.
Dr. Barrack received her degree in veterinary medicine from the Ross University School of Veterinary Medicine. She later went on to study Traditional Chinese Medicine under animal care pioneer Dr. Huisheng Xie at the Chi Institute, where she achieved certifications in both veterinary acupuncture and Chinese herbology.
Certifications
Doctor of Veterinary Medicine
Certified Veterinary Acupuncturist
Certified Veterinary Chinese Herbalist
Experience
New York Racing Association- Regulatory Veterinarian and Racing Official
Belmont and Aqueduct Racetracks, NY – Private Practice; Senior Associate Veterinarian
New Jersey Equine Clinic, Millstone Township, NJ – Veterinarian Intern
Mid Island Animal Hospital, Hicksville, NY – Veterinary Assistant
Rood and Riddle Equine Hospital, Lexington, KY - Extern
Wildlife Conservation Medicine Course in South Africa – Extern
North Shore Animal League, Port Washington, NY - Volunteer
Humane Society of Chittenden County, S. Burlington, VT - Volunteer
Education
Ross University School of Veterinary Medicine - Doctorate of Veterinary Medicine
Chi Institute – Certified Veterinary Acupuncturist, Certified Chinese Veterinary Chinese Herbalist
Auburn University School of Veterinary Medicine - clinical and elective rotations
University of Vermont - BS in Animal Science
Honors and Leadership Roles
Auburn University Award for Excellence in Equine Clinics
American College of Veterinary Surgeons large animal surgical award
Stanley M. Dennis Scholarship, Auburn University
Vice President of the Ross University School of Veterinary Medicine student chapter of the American Association of Equine Practitioners
Advisor and Governor's Council member of CREAM (Cooperative for Real Education in Agricultural Management)
Nominee for clinical proficiency and excellence in large animal medicine and surgery
Nominee for clinical proficiency and excellence in small animal medicine and surgery
Professional Affliations
American Veterinary Medical Association
American Association of Equine Practitioners
American Association of Traditional Chinese Veterinary Medicine